Preservation Planning
Acorn Heritage Services is primarily a preservation planning consulting group. We provide a wide variety of planning document options. We also will work cooperatively with your community or organization to understand their needs and create a document that will serve the community or organization for the long term. Our options are as follows:
Historic Structures Reports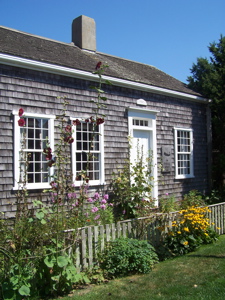 Understanding the needs of your structure requires an expert to take the time to dissect the structure and put it back together - usually figuratively, but sometimes literally. Acorn Heritage Services will work with your building sensitivity to understand its needs and then work with your organization to understand your needs for the building. We will take the time to delicately document the building with accurate measurements and CAD drawings. We will research the history of the building and compile the relevant information. We will also photo document the structure comprehensively. The final document will be an invaluable working document for your structure.
Local Preservation Plans

Your community is special. The history of the community gives local community members the opportunity to understand the past and move their community forward. Acorn Heritage Services uses our staff to research and document the history of your community and then build upon those trends to analyze current trends. We generally use public input meetings to collect community comments, but we also can tailor a mailing or calling plan to gather input. Acorn Heritage Services will then use this information to create a series of recommendations - alongside local planning and advocacy groups - for the future of the community. We ensure that the document is illustrated with local images and incorporates local history. We provide the document in a variety of formats, including on CD and online.
District Surveys

One of the most complex, but rewarding, projects is the cultural resources survey. These surveys, which often require long periods of on the ground documentation, can use up the resources of a community. For this reason, a consultant is a natural choice for a community seeking to better understand the cultural fabric in their town. Acorn Heritage Services will work with a variety of local volunteers and subcontractors to document the history of a community or district through photography, survey forms, and databases. Our final document will not only satisfy your State Historic Preservation Office's survey unit, but will also provide your community with a comprehensive overview of the historic resources that is easily accessible to all. The final version will include a paper version and a digital database of the same information.
State & National Register Nominations

State & National Register Nominations form the core of a historic preservation program. Listings for state or national recognition as historic will provide you organization or community with a better understanding of the history of a locale or building. Acorn Heritage Services will use their ten years of preservation experience to create documents that are clear, concise, and meet the regulations set forward by the National Park Service (who oversees the National Register Program) or your local State Historic Preservation Office. We specialize in a wide variety of time periods - include the "recent past" or those buildings under 50 years of age. Acorn Heritage Services uses the same knowledge that is necessary for Historic Structure Reports - photography and historic research - to create a standardized document that can then be used to apply for National Register of Historic Places status.
Acorn Heritage Services, January 2007