Welcome! Reiki is very sacred and special to me and I am glad you are here to learn more about Reiki.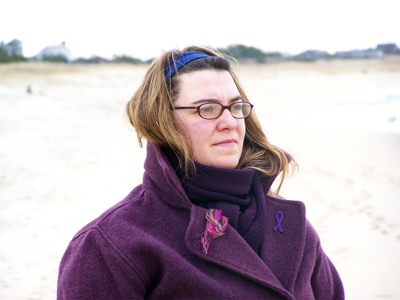 I was first introduced to Reiki in my senior year at the University of New Hampshire during my social work internship. Since then, I have met many people in my travels that have had connections to Reiki and spirituality. I was fascinated and intrigued how people could heal with their hands.

Finally in October of 2004, I registered for Reiki I certification with Anne Foye, a Reiki Master, in Nantucket. It had a huge healing influence on my life. I continued on to receive my Reiki II certification in March of 2005. Since then I have practiced on friends and family, with great results. With their positive feedback I have been inspired to share Reiki with the world.

I hope to introduce Reiki into people's lives and help them reconnect with mind, body and spirit. Please continue to look through this site and please feel free to email me with any questions or schedule your Reiki appointment.
Contact me at: Andrea D. Marcavitch